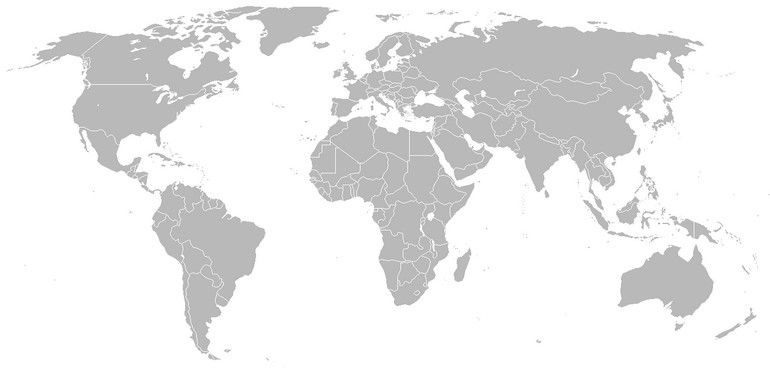 International Publisher of Fiction, Non-Fiction and Scholarly Books


Ginette Bâ-Curry holds a Ph.D. in Post-Colonial Literatures, M.A in International Relations, B.A in Italian from the Sorbonne University, Paris III (France) and is affiliated with Florida International University's African and African Diaspora Study Program (AADS), FIU's Women Studies Program and the Initiative on Race, Gender and Globalization (IRGG) at Yale University.

She is the author of Awakening African Women: The Dynamics of Change published by Cambridge Scholars Press in 2004. Her book is a comparative study of the representations of contemporary African women through films by African male/female filmmakers and literary works by female African authors.

Her second book publication entitled "Toubab La!" Literary Representations of Mixed-Race Characters in the African Diaspora (2007) by Cambridge Scholars Publishing is an examination of the condition of mixed-race characters from writers in the United States, the French (Guadeloupe and Martinique) and British Caribbean islands (St. Lucia and Jamaica), Europe (France and England) and Africa (Burkina Faso, South Africa, Botswana and Senegal).

She has also published in the African Studies Review, JENDA (A Journal of Culture and African Women Studies), Frontiers: A Journal of Women Studies, The African American National Biography (Oxford University Press), Affilia (A Journal of Women and Social Work), West Africa Review, the Journal of Pan African Studies, The Greenwood Encyclopedia of African American Writers, Bridges: Journal de L'Institut Britannique (Senegal, West Africa), les Annales de L'Université Cheikh Anta Diop (Dakar, Senegal) and The Greenwood Encyclopedia of World Popular Culture: Sub-Saharan Africa.

Dr. Ginette Bâ-Curry is also the Editor of the "Transnational Identities" series at Editions Phoenix (Phoenix Press International) and the member of several professional organizations.

Ginette Bâ-Curry

Director of Collection: Transnational Identities

Professor

Florida International University

Phoenix Press International  ©  2011 All Rights Reserved

Featured Work

Editions Phoenix

Cambridge Scholars Publishing

Cambridge Scholars Publishing

_________________________________

Web Links

_______________